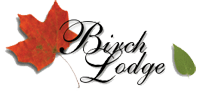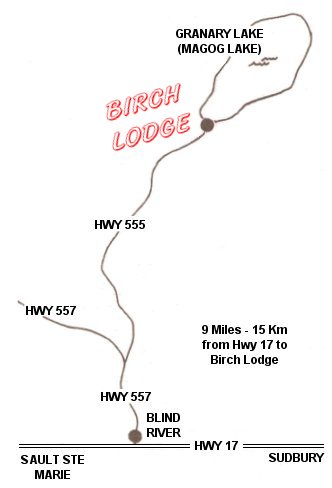 Birch Lodge

"N.B: All prices are in CANADIAN funds!"
Not included in our prices are licenses, taxes, personal towels and floatation devices
Deposits are required for all reservations. Weekly rentals require a deposit of $300.00. All other bookings require half down. Visa, Mastercard and cheques or money order (made payable to Birch Lodge) are accepted.
No deposit, no reservation
We provide freezer services for the sportsmen.
Swings, volleyball, badminton and horseshoes are available in our play area.
$10.00 electricity charge
We love pets, however we cannot
accommodate them at our lodge.
GENERAL INFORMATION
For all the information you need, please feel free to contact us!

Phone: (705) 356-5550
Toll-Free: 1-866-807-3334

E-Mail: birchlodge@xplornet.com

Postal Address:
Birch Lodge
c/o Klaus & Dianne Derksen
2429 Granary Lake Road
P.O. Box 2115
Blind River, ON., P0R 1B0
Canada

Our wonderful little town of Blind River also offers an 18-hole golf course, modern restaurants, grocery marts, hospital, post office, banks, churches, museums, laundromats and the beautiful North Shore of Lake Huron!

-->