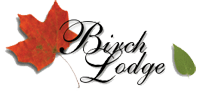 We are proud to offer you clean and bright housekeeping accommodations. Each of our cottages face the lake and are not more than 150 feet from the water. They are fully equipped with both hot and cold running water, electricity and full size fridge and stove (four burner stove with oven), also 3 or 4 piece bathrooms. The kitchen has all you need, pots, pans, dishes, cutlery, dish towels and dish soap. If something is missing we will do our best to provide it for you. All bed are made, sheets, pillows and comforters are at you disposal. You need to bring your food, bath towels, personnel items and any needed paper products. Outside your cottage you have a picnic table and propane BBQ (we provide the propane). There are 2 burning pits for an evening campfire.
We are available on a reservation basis only, with deposits. Weekly rentals require a deposit of $300.00. All other bookings require half down. Visa, Mastercard and cheques are accepted.
** No deposit, no reservation **
We love pets, however we cannot accommodate them at our lodge.
Please let us know if you have any specific needs so that we may make your stay more comfortable.

Your hosts,
Klaus and Dianne.
By clicking on the name of the cottage, you will get an inside and outside tour of each.
PACKAGE
DAILY
WEEKLY
3 DAY
(off season only)
Honey Comb
- 2 bedroom, suits 6 people
- 4-piece bathroom
- double & single beds
- glass & screen porch
- wood heat
- glass-front woodstove
$165.00
$895.00
$400.00
Uncle Tom's
- 2 bedroom, suits 5 people
- 3-piece bathroom
- double & single beds
- screen porch
- wood heat
- small woodstove

Closed from November 1st to May 1st.

$165.00
$895.00
$400.00
Lakeview
- 2 bedroom, suits 7 people
- 3-piece bathroom
- double & single beds
- glass & screen porch
- wood heat
- glass-front woodstove

$180.00
$995.00
$485.00
Bayside
- 3-bedroom, suits 8 people
- 4-piece bath
- double & single beds
- one king-size bed
- heated glass & screen porch
- oil heat
- electric fireplace
- Canoe also provided
$235.00
$1385.00
$675.00
Birchwood
- 3-bedroom, suits 9 people
- 4-piece bath
- double & single beds
- one queen-size bed
- heated glass & screen porch
- oil heat
- electric fireplace
- Canoe also provided
$235.00
$1385.00
$675.00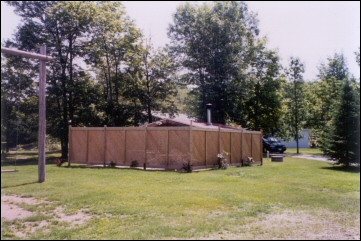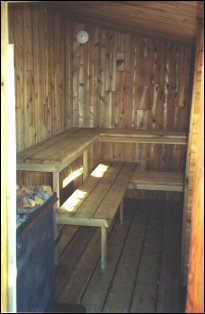 E-mail us at birchlodge@xplornet.com